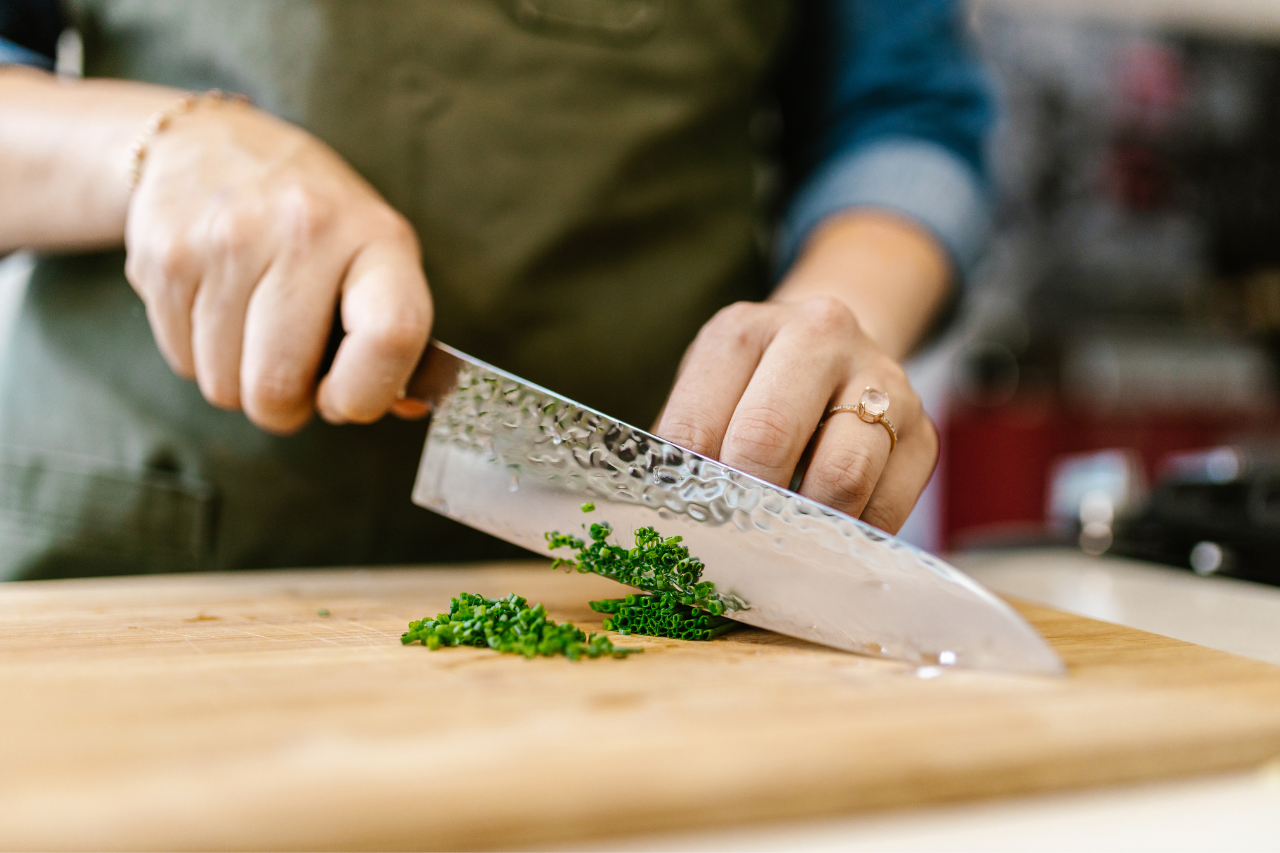 Guide to choosing the best chef's knife
The chef's knife is undoubtedly the kitchen utensil that's most important in making cooking enjoyable. No one likes a low-quality knife, so compare our popular chef's knives here.
Want to be a master chef? With the right chef's knife, you can triumph in the kitchen. You can impress your guests and enjoy an easier and more comfortable cooking experience. We keep an eye on the chef's knives that perform best in tests and the things you need to think about before making a purchase. Sharpness is usually the first thing people bring up when talking about chef's knives. If the knife isn't sharp enough, it'll be difficult to cut. If, on the other hand, it cuts through meat and other ingredients easily, time spent at the chopping board can be a real pleasure. It's also important that the knife retains its sharpness for a long time, without placing too strict demands on maintenance and careful handling. A chef's knife must also have a comfortable grip. Last but not least, price is of course a very important factor.
Japanese carbon steel is an excellent choice
Chef's knives made of Japanese carbon steel have received a lot of attention. Thanks to the hardness of the material, it's possible to forge blades with very thin edges. The result is a knife that's razor sharp and often performs best in tests for its chopping abilities. However, you should also know that a thin edge is sensitive. It's easy for the edge of these knives to get damaged if the knife isn't handled with care. Classic chef's knives made of slightly softer steel usually withstand much tougher treatment. The downside is that they don't cut quite as well.
The HRC value indicates the degree of hardness of metals
For the vast majority of chefs, a medium hardness is best, as you get the right balance between sharpness and durability. It's a good idea to look at the HRC value of the knife. It'll tell you if the steel is hard or soft. The higher the HRC, the harder the steel. Quality knives often have a HRC value of between 55 and 65. Also keep in mind that the knives must be stored properly to maintain their sharpness. They mustn't be scratched against other knives or kitchen tools, so use a knife block or even a magnetic strip on the wall.
Best grip for chef's knives
What's most important is to choose a knife that fits your hand. This can vary significantly from person to person. We all have different sized hands, as well as different ways of using our knives. A knife should lie comfortably in your hand and offer good balance. If it does, there's less risk of cutting your hands or wrists, even if you're working away at the chopping board for hours.
Choose an ergonomic handle
A knife handle should be designed to provide a firm and secure grip even when your hands are wet. This is important for safety. Cheap chef's knives often have plastic handles, while premium models often use treated wood, such as birch or walnut. The look of the handle is something else to consider, but looks shouldn't be as high a priority as an ergonomic and comfortable grip.
Different prices
The differences in price between different chef's knives can be huge. The vast majority of users can go a long way with a chef's knife of around 100 GBP. A good basic rule is to spend more if you intend to use the knife very often.
Premium knives
When it comes to more exclusive knives, you pay a lot for the brand and the craft. For example, many Japanese knives are the result of an incredible tradition and are still made by hand by skilled craftsmen, which of course means they cost more. When a knife is expensive, it's important to look at tests online and see which brands have received the best reviews.
Budget knives
Cheap knives usually have clearly inferior properties. While it doesn't hurt as much to have to replace such a knife if it gets difficult to keep it sharp, you will indeed need to replace a cheap knife more often than an expensive one, as quality knives can last for generations. Another thing that distinguishes budget knives is that they often have plastic handles and are a little less comfortable to work with compared to more expensive models.